Энергорандеву в Республике Беларусь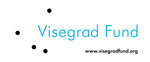 Information about Gomel Regional Charitable Organization "Education".
Gomel Regional Charitable Organization "Education" was founded in March, 1997, as a non-governmental association.
Organization of help to less provided, social unfavorable families.
Organization of help to families, who live in regions, suffered from Chernobyl catastrophe.
Organization of children' recuperation in clean aeries of Belarus and abroad.
Creation of family-type homes for disabled young people from orphanages; arrangements of young disabled people in houses of family type in c.Gomel, Gomel region, t. Rechitsa.
Hospis – help for children and families, who have sicknesses, which limit their time of life.(psychological, social and medical help).
Receipt and distribution of humanitarian loads to people, who are in need.
Organization and implementation of different social programs.
The fund has prepared and finished 3 projects of help to disabled people, and they are successfully working today. Now we are working under creation of family type house for disabled teenagers in Rechitsa, who will continue their studies if they have where to live, instead of going to the house for old people. Now the construction of the family type house is came to a halt because of the absence of finance. Employees of our charity have been working as volunteers from January, 2005. We need sponsors' help in order to make our plans true.
Our address is: ul. Krestianskaya, 14 – 1, t. Gomel, 246050. Belarus, Gomel regional charitable organization "Education". Fax/tel. +375(232) 70-35-28. Email: itrizno@mail.ru
With best wishes and hope for cooperation Director, Igor Trizno.